Aku pun tak tau la kenapa. Tapi kalo depan students, kemain syok je menggoreng, grill-kukus-panggang-grill-kukus-panggang. Tapi kalau audience lain, mula la cuak, cempera, gelabah semua ada. Maybe sebab takut their expectation is high kot.
Anyway, Alhamdulillah, yesterday the HDR seminar went very very well.
Phew!!! What a relief!
Standard la kan? Keje last minute, memang la cenggitu jadinya :-P Sehari sebelum present, aku masih dok betulkan powerpoint slides.
Selfie dulu sebelum bilik full. Hehehe. Time ni takde orang datang lagi, so boleh la sengih-sengih.
Then, rehearse sikit sebelum orang masuk.
The seminar began with a few words from Prof Annette, the Head of School.
Since my SV is a joint-PG coordinator, dia la yang introduce before I started the talk.
Sempat Dino usik aku kata full house, so jangan cuak (sebab dari dua minggu lepas aku dok kata kat dia, minta-minta la tak ramai orang attend!). Dia siap mention lagi
"She has a great sense of humour, and very good with cameras too!"
Homaiii...what is that supposed to mean? @_@ Huahuahua
Anyway, aku pun meraban la selama 10 minit.
Ye...10 minit je pun. Poyo je lebih.
Habis present, agak ramai gak tanya. nasib baik takde soalan susah-susah.
Habis session, ramai yang cakap kata the presentation was very good and clear. Dan tak membuatkan orang tertidur. Lagi lega, bila SV sendiri cakap. Hehehe
Thanks, mas Yahya for the support!
Oh..this slide is not mine. It's Dr Murthy's.
Aku snap sebab rasa lawak dia buat correlation between people who drowned by falling into swimming pool, and number of films Nicholas Cage appeared in.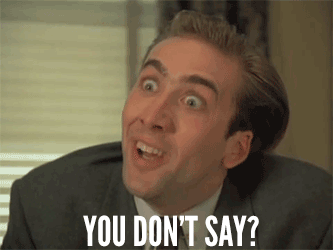 Apakah?
Pulak tu... the value is pretty high. Kahkahkah.
Ohmystats!
Habis presentations, macam biasa... ajak Dino bergambar. Hahaha.
Gamaknya ini le kot yang dia maksudkan "she's good with cameras" tu. LOL.
Then, aku attend writing group dulu.
Habis semua kerja-kerja ilmiah, baru la kuar berjimba dengan Shifa!
Release tension kekdahnye.